We are a dynamic and diverse team of communications professionals, strategists and creatives working at the intersection of policy, business, media and influencers.
We serve as trusted advisors and partners to our clients in navigating their most critical communications opportunities and challenges.
A wealth of experience from across a range of disciplines.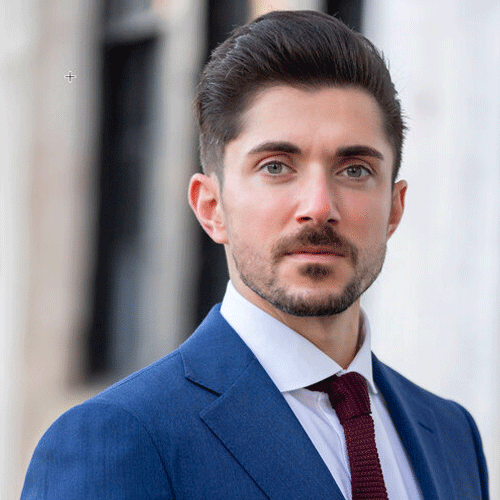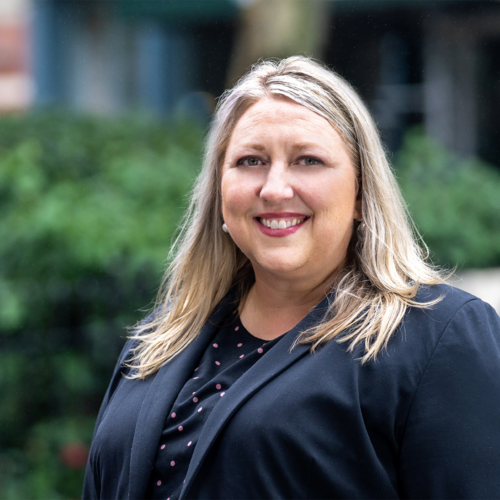 CEO + Founder
Matthew Doering
As CEO and Founder of Global Gateway Advisors, knowing what works and what doesn't is important to me. Over the last 17 years, I have advised governments, non-profit organizations and private companies across industries, working closely with each to develop flexible, responsive strategies to communicate through times of crisis, transition or transformation. In the process, I have learned that effective communications counsel is grounded on two factors: knowing how to connect distinct assets, networks and ideas into solutions that resonate, and looking around the corner to anticipate when it's time for a change. I work within the intersections of global policy, reputation management, economic development and social impact and strive to provide clients with well thought-out, comprehensive solutions that move the needle.
President + Senior Partner
Carol Harrison
When it comes to client management, I believe business is personal. I approach every client as if their business is my own, working closely to understand their industry and the challenges they face. As a founding Senior Partner at Global Gateway Advisors, my goal is to build savvy teams able to provide tailored, reliable counsel grounded in experience and research. Over the last 16 years, I have advised a diverse portfolio of companies and non-profit organizations across a range of industries, including health, nutrition, education, media and technology. I am motivated by organizations committed to making a positive impact and working in partnership with clients to identify and activate the audiences and influencers driving the conversation. Prior to joining Global Gateway Advisors, I was Senior Vice President and Partner at FleishmanHillard and began my career on Capitol Hill developing and promoting legislative agendas related to healthcare and national defense policies.
Chief Operating Officer + Senior Partner
David Fishman
I am passionate about helping companies and organizations develop and implement communications strategies that enhance their brand and reputation. I focus on helping clients prepare for, respond to, and recover from issues, crises and periods of change. I also help organize global conferences and events that bring together government leaders, business executives, and issues-based advocates to discuss innovative approaches to addressing the world's most pressing challenges. For more than 10 years, I have worked with leading companies and non-profit organizations to navigate today's fast-changing business and media environment. Prior to joining Global Gateway Advisors, I was a Vice President in the corporate communications teams at FleishmanHillard and Ruder Finn.
Chief of Staff + Partner
MaryJo Fitzgerald
I am motivated by work that has a positive impact on the world. I specialize in partnering with public and private companies, startups, and executives to translate and distill complex concepts for a wide range of stakeholders. Rooted in the technology industry, my expertise lies in finding innovative ways to bring stories to life. With more than a decade of strategic communications experience in both agency and in-house settings, I bring unique experience in executive communications and collaboration, thought leadership, public relations strategy, and data storytelling. Before joining Global Gateway Advisors, I led communications and public relations initiatives at IBM Research in New York and Glassdoor in San Francisco. Prior, at H3O Communications (acquired by Grayling), I helped early-stage startups come to market through earned media strategies. I am passionate about mentorship and career development, partnering with colleagues to build an effective, thoughtful, and highly-skilled team.
Senior Director, Head of Corporate + Public Affairs
Jordan Band
The words, phrases and nuances that organizations and executives use to communicate matter. While this has always been true, the wonders of technology mean that the staying power of what they say and do is infinite. That's why I'm committed to working with our clients to craft strategic communications approaches to advance their top organizational priorities. There are always unknowns, gray areas and minefields of complexity and context to navigate. I am determined to ensure clients have the right team at their side to provide the sound guidance they need to make tough decisions with confidence. Prior to joining Global Gateway Advisors, I was a Vice President at BerlinRosen. Earlier in my career, I led engagements with corporate and government partners at Hill+Knowlton Strategies.
Senior Director, Head of Creative
Laura Lowery
I am inspired by the connection between great design and communication. Strategic communications is essentially the practice of connecting people—it's the business of helping organizations get where they want to go by engaging with the people whose attention and participation will take them there. Over the last 18 years I have advised non-profit organizations, public and private companies to help them think creatively and develop strategic communications programs that elevate ideas, deepen dialogue and create experiences that invite and lead to more genuine connection with their audiences. I am passionate about creativity, empathy, conscientious leadership, cultivating optimism and seeing the good in people first. I believe a well-designed whisper can be more powerful than a shout, and asking beautiful questions is the secret to generating exceptional ideas.
Senior Director, International Affairs
Scott Nolan Smith
Communications advisory is a truly international field. I always bring a global lens to my work and specialize in integrated communications strategy—guiding projects across communications planning, media and digital engagement, partnerships, crisis management, and public affairs.
Before I joined Global Gateway Advisors, I served as an independent consultant and held senior roles with communications consultancies including Clyde Group and Portland Communications. I've led and supported projects for global institutions and brands, such as the governments of Australia, Benin, France, and Scotland, the Corporate Council on Africa, UN Population Fund, Qatar Foundation, Pacific Advancement for Diplomatic Leadership Program, Rover.com, Convrygs, and the UN Foundation, among others. I formerly served as Head of Digital at the British Embassy in Washington. In addition to my professional experience, I am a co-founder of the Digital Diplomacy Coalition, a volunteer-run community that brings together the tech and foreign affairs sectors to find ways to better leverage technology for international engagement and social good.
Senior Director
Mariana Rodrigues
With more than 12 years of experience working with Fortune 500 companies, governments and non-profit organizations in the United States, Latin America, Europe, Africa, Middle East and Southeast Asia, I bring a unique cross-sector global perspective to communications strategy development and execution. I have worked closely with governments in developing countries to advocate around key global health and development issues, with international non-profits to maximize impact and with private companies to drive consumer and stakeholder buy-in across a range of industries. I have served as Communications Director for Axios International, a global health consultancy based in Paris, France, and as Vice President at FleishmanHillard.
Director, Health
Alexa Bilankov
With the current pace of innovation, our industry's need for effective healthcare communications has never been in greater demand. I pride myself in being a strong, detail-oriented strategic advisor, collaborator and partner in solving challenges facing present day health companies. I bring a decade of global agency experience partnering with brands across the healthcare sector, from pharma/biotech, medical devices, professional associations, provider and payer groups, and more. I have worked in multiple therapeutic areas—including oncology, immunology and neurology—and on varied integrated communications programming, from public health and disease awareness campaigns, advocacy partnerships, issues management, product launches and data/regulatory milestones.
I am passionate about telling stories which drive distinction and success for my clients, as well as understanding and showcasing the impact of health advancements for patients and other end users. Prior to joining Global Gateway Advisors, I worked in the healthcare client experience group at Weber Shandwick.
Director, People + Culture
Leah Cox
I value cultivating strong relationships and empowering others while driving growth and development within organizations. As a Certified Professional in Human Resources (SHRM-CP), I bring over a decade of well-rounded experience in operations, project management and HR. Striving for an equitable, connected and motivated culture is essential in order to grow the most important part of Global Gateway Advisors' business – our people.
As a strategic advisor and business partner to all stakeholders, I thrive on establishing creative solutions and culture-based initiatives while providing essential tools, resources and processes. I love building a company culture that celebrates and deliberately considers how differences build a better community. Hiring and retaining strong and happy talent depends on this type of culture. Prior to Global Gateway Advisors, I have worked with other PR professionals, consultants and startups to build an open, inclusive and engaged environment. 
Director, Equity + Social Impact
Phoebe duBell
I am an experienced health and social impact communications professional with a passion for helping our clients unlock the value they bring to society. My background includes more than seven years of global agency experience partnering with clients spanning health, wellness, CPG, financial and nonprofit sectors. My expertise is in integrated global communications, with a focus on social impact, global public health and health equity. I've overseen the development of global and national campaigns, including those that target hard to reach communities in the US, Sub-Saharan Africa, Afghanistan and Pakistan.
Prior to joining Global Gateway Advisors, I worked for McCann Global Health and Weber Shandwick.
Associate Director
Franny Chudner
I thrive in fast-paced environments. Inherently curious and a natural problem solver, I enjoy immersing myself in new situations and assessing clients' competitive landscape from every angle to provide thoughtful strategic counsel. My experience is in crisis and issues management, executive visibility, thought leadership and corporate social responsibility. I have worked on initiatives to bring gender bias awareness to Fortune 500 company boardrooms, introduce foreign-based businesses to the U.S. market, and highlight the societal benefits of AI technology. Prior to Global Gateway Advisors, I was a senior account executive in Zeno Group's corporate affairs practice.
Associate Director
Spencer Dandes
I am a voracious consumer of news and pop culture who brings timely, topical thinking to the table. I am passionate about developing creative narratives that resonate with key stakeholders. My experience includes media relations, event management and activation planning/execution for tech platforms such as Tinder and Etsy, and travel destinations such as the British Virgin Islands. Before joining Global Gateway Advisors, I worked on the brand marketing team at M Booth.
Associate Director, Health
Michael Wick
Now more than ever, healthcare is at the forefront of everyday conversations, and as healthcare communicators, we play a critical role in ensuring patients, physicians and all stakeholders have the latest information at their fingertips.
For almost a decade, I've partnered with clients in the pharmaceutical industry across different therapeutic areas to implement disease awareness campaigns and develop strategic narratives to drive business growth. Furthermore, I've worked alongside leading experts at world-renowned medical research institutions to have their insights and perspectives featured in leading publications about some of the most pressing healthcare challenges we face today.
Prior to joining Global Gateway Advisors, I worked in the health sector at Hill + Knowlton Strategies.
Account Supervisor
Liz Frenaye
I am passionate about helping clients leverage strategic communications and innovative action to make a difference. Through a proactive strategy and clear goals, media and stakeholder relations provide seamless and efficient ways to engage audiences. Equally important is effective reporting and analysis. I use my certifications in three different digital analytic platforms to ensure the insider analytics and numbers coincide with client ROI and success metrics. Before joining Global Gateway Advisors, I was a digital marketing coordinator at a top-25 CPA firm, focusing on supporting thought leadership and executive positioning for governmental, technology and business transformation practices in the financial services industry.
Account Supervisor
Christina Raish
Dialogue, cooperation and an understanding of each other's differences is the gateway to a more global and interconnected world. I am passionate about helping clients adapt to ever-changing and fast paced environments. Originally from Athens, Greece, I have always evolved in an international environment; my multicultural heritage and experiences allow me to approach strategic communications with an international perspective and a European take to problem solving.
Prior to joining Global Gateway Advisors, I lived in Paris, France, for over a decade, where I focused on international politics and affairs at UNESCO and the European Union. In 2018, I joined Hopscotch, a leading French communications agency, where I supported U.S. and China based technology clients.
Senior Account Executive
Devan Gallagher
I am committed to telling stories that make an impact. I believe conducting in-depth research and listening to diverse voices leads to tangible, action-oriented solutions. My previous experience working in public policy, international affairs and technology help me support a range of clients at Global Gateway Advisors, as I understand how different industries intersect and influence each other.
Prior to joining Global Gateway Advisors, I worked for the International Association of Lawyers and helped their communications team leverage global contacts, organize major international events and support a larger team working to defend the independence and freedom of lawyers worldwide.
Senior Account Executive
Elizabeth Georgakopoulos
I have always believed in the power of people to people experiences and how it amplifies the interconnectedness of the world around us. My previous experiences in public diplomacy and international affairs have showcased the importance of every individual and organization's ability to make an impact. I am committed to working with clients to find new ways to stay connected with stakeholders on the pressing challenges facing our world today.
Prior to Global Gateway Advisors, I worked as an Associate for The Harbour Group, where I assisted in developing digital strategy and campaigns for foreign governments' public diplomacy initiatives.
Senior Account Executive
Sofia Headley
I am passionate about utilizing strategic communications to help build and amplify the reach and reputations of our clients. Through content creation, social media strategy, thought leadership development and trendspotting, I help leaders and companies engage existing and target audiences and anticipate new opportunities for impact.
Prior to joining Global Gateway Advisors as an Account Executive, I was an intern and independent contractor for the firm, where I supported clients in the healthcare, technology and music industries.
Account Executive
Abby Cosenza
I am passionate about building resilience in the unpredictable world we live in today. My goal is to help clients connect authentically with key stakeholders through partnership development, thought leadership, and broader CSR and ESG planning.
Prior to Global Gateway Advisors, I worked in health advocacy communications and did media relations event planning for American College of Cardiology. In addition, I held several internships in both the digital marketing and public relations space, supporting government, nonprofit and healthcare organizations. I graduated from the University of Colorado Boulder with a Bachelor of Science in Strategic Communications and hold minor degrees in Environmental Biology and Entrepreneurship.
Account Executive
Trevon James
Community and continuous learning have inspired my career path, and helped me gain a deeper understanding of myself and others. I believe in the power of amplifying diversity, equity and inclusion, and am excited to work with clients to develop dynamic strategies that not only reach but engage and activate diverse audiences.
Prior to joining Global Gateway Advisors, I received a master's degree in media management and gained extensive experience developing strategic communication strategies for clients across a broad range of sectors, including education, entertainment, consumer goods and health. I am a storyteller at heart and also have a passion for screenplay writing.
Executive Assistant + Operations
Maria Pinto
I am committed to using my diverse experience and skills to provide strong client service, and build solid and trusting relationships with clients, executives and team members. I excel in problem solving, planning, goal-setting and organizational skills. I enjoy developing and implementing new systems and processes, and refining them until they are as efficient and effective as possible. I take pride in making an impact in the workplace and use my positive attitude and tireless energy to encourage others. Prior to joining Global Gateway Advisors, I supported the CEO of Rhodes Associates, an executive search firm. Earlier, I played an integral role supporting the Head of Office and serving as New York office manager for a successful start-up as it grew from 2 to 15 employees.
Our senior advisor network is made up of experienced professionals from a range of specialties and industries. They include communications executives, seasoned journalists and editors, and industry specialists. Our Advisors operate as part of our integrated team.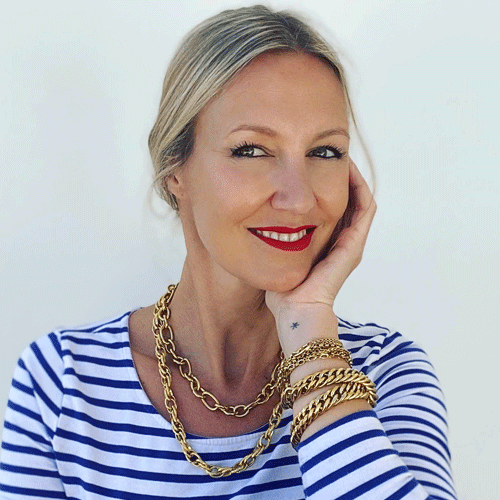 Advisor
Cristina Aby-Azar
Cristina Aby-Azar is a Brazilian-American journalist and communications consultant with over 30 years of experience.
Raised in São Paulo, Cristina started her career in 1987 as a reporter and later editor covering the agribusiness sector for the Brazilian newspaper Gazeta Mercantil, then a reference in business and agriculture journalism. In that job, she traveled extensively throughout Brazil and other Mercosur countries visiting farms and commodities focused communities.
In 1997, Cristina was invited by The Wall Street Journal to move to New York City to lead a team of reporters and editors producing daily content for the Latin American audience in Spanish and Portuguese. During her 20 years in the job, she represented the newspaper at the Inter American Press Association, organized conferences and traveled extensively in Latin America, where she developed deep connections.
In 2017, Cristina decided to leave the newsrooms to start working as an independent communications consultant. She now lives with her husband in Bethel, an agricultural community Upstate New York.
Manual Labor
Samantha Choi Cadley
Moonshot Alliance
Lauren Flynn
RJ Communications
Robyn Jackson
MJ Communications
Michelle Johnson
Eat Well Global
Erin Boyd Kappelhof
MK Media Training
Melody Kimmel
Moonshot Alliance
Adam Kline
Brilliant Ink
Ann Melinger
Eat Well Global
Julie Meyer
3Motion Creative
Elliot Bastien Morin
The Neibart Group
Emma Murphy
The Neibart Group
David Neibart
Compression Studios
Steven Newman
East Point Advisors
Joel Weiden
Weintraub Communications
Jeff Weintraub